Martin Parr is one of my favourite photographers. He's a great capturer of Britishness, and has taken many wonderful photographs in two places very dear to my heart: the Wirral peninsula where I was born and raised, and Hebden Bridge where I now live.
This Saturday's Guardian magazine had a great set of Martin Parr photos. They also published them and some of his other photos online. One of the online-only photos grabbed my attention for obvious reasons: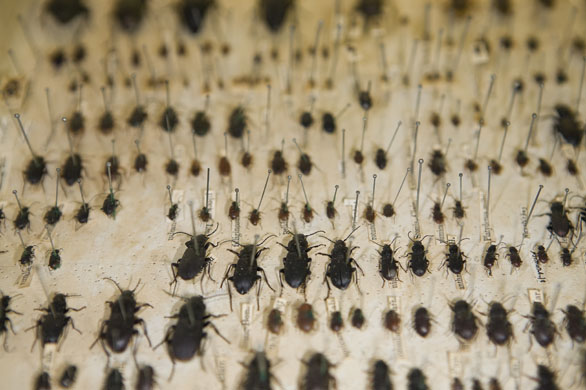 Postscript: I later got to see and photograph Darwin's beetle collection myself.